Did someone successfully managed to incorporate Barba JS into Sage 9?
I can only get Barba JS working if I include all the code in common.js (see image below)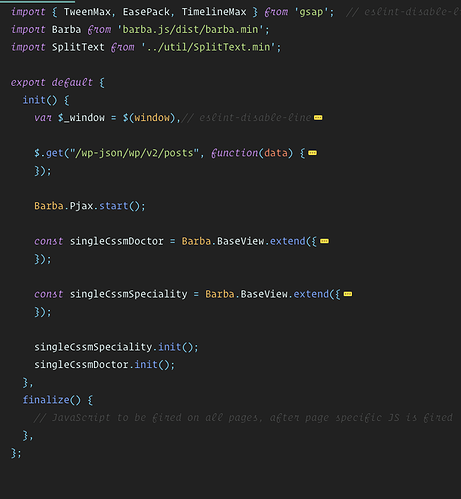 I can not figure out what is the best way to separate the code according to the sage 9 routing system.
I already tried to separate by file in routes/x.js, but I had problems and Barba JS did not always run.
I am aware of the other topics in the subject, but the users did not clarify the structure they used, as I think they manipulated the routing system a bit