I developed a Sage theme that I deemed complete. What is the proper way to duplicate this theme and use it for another site?
FWIW, I tried the following:
download the completed theme from my Github repository
add it to the themes directory of the new site
run npm install (success)
run bower install (FAIL)
It does not return an error. This is what I see:
When I run gulp, I am told that modernizer is not installed. See here: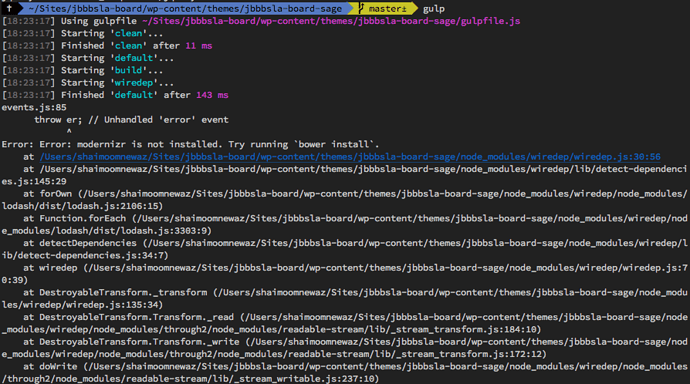 The bower_components folder is empty and has a minus sign on it.
Thanks in advance.