I'm currently on Windows (using Babun) and I tend to have an issue getting Trellis to run multiple instances at a time.
It seems to get stuck on either installing ansible / galaxy during the initial vagrant provision or stuck on mounting NFS shared folders.
Is there a possible fix when using VirtualBox?
I run everything out of D:/Development/sitename or when using Babun, through my symlink ~/dev/sitename.
I have 1 instance of Trellis running right now. Here is what happens when I attempt to start an already provisioned Trellis: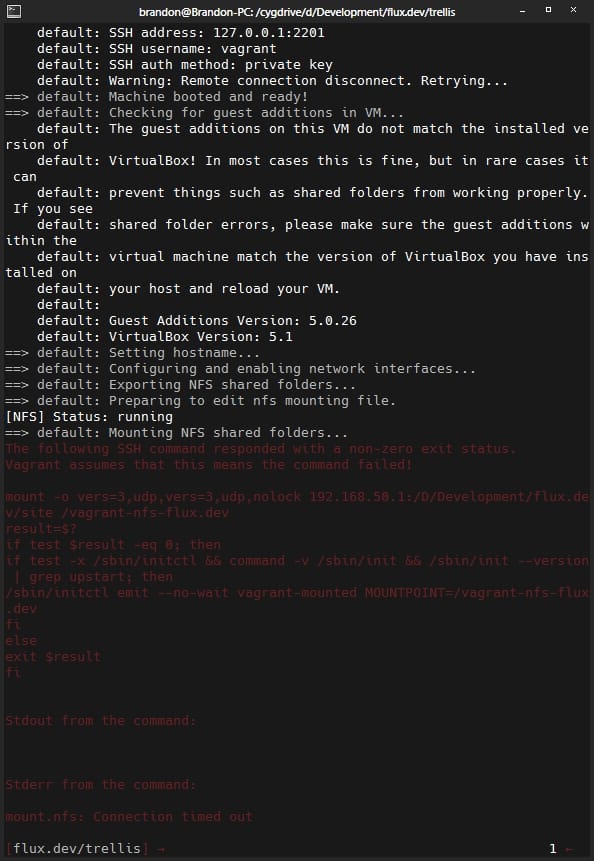 Here is what happens when I attempt to vagrant up a fresh Trellis instance: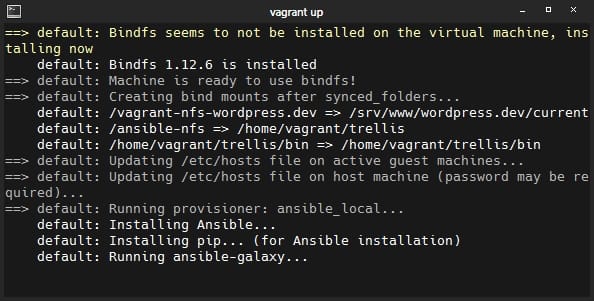 The "running ansible-galaxy" has been like that for like 3 days right now as I've just had it minimized while working on a couple other things. No errors or anything, simply just stuck.
Both are using the latest version of Trellis off GitHub with the latest version of VirtualBox.
I'm using Vagrant 1.8.7 since when attempting to upgrade Vagrant it seemed multiple plugins have a fair share of issues right now. Not sure if it's been fixed since my last go at it.