Hi!
I have some strange issue right after install sage. I installed it, ran 'yarn', 'yarn:build' and then 'yarn start'. Project compiles successfully, but when I save updated stylesheet or script, terminal says it's compiled successfully, but in the browser nothing changes and console throws the following errors: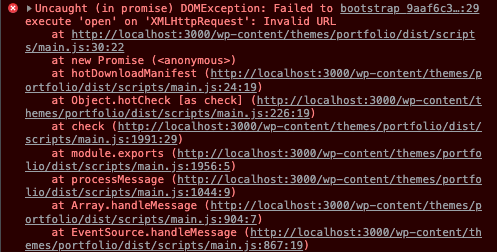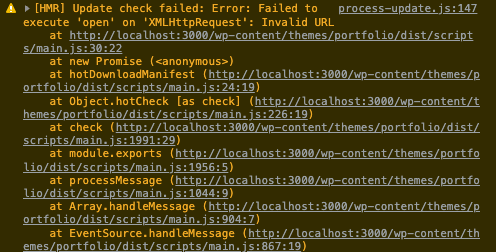 During the installation I haven't chosen any framework.
Did anybody experience something like that?