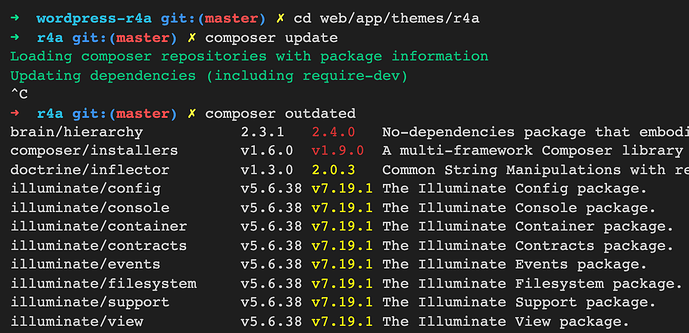 The image just tells a part of it of course, but maintaining a site. Updating plugins etc - through the bedrocks root composer.json feels like a big yes of course.
But the composer.json in the sage-theme-folder? How should that be managed?
And another question that goes in hand. If a minor version is released of Sage. How do you handle that? Manually replacing files? Or just copying over the composer.json?