Since Sage 9 went out of beta I decided to check whether I have any outdated project dependencies using yarn outdated, and noticed that I had several updates available, which I installed using yarn upgrade-interactive.
Now that all my project dependencies are up to date I was wondering if it is 'safe' to update the following development dependencies to the latest version, and if so what the best way is to go about updating them.
Here is a list of my outdated development dependencies: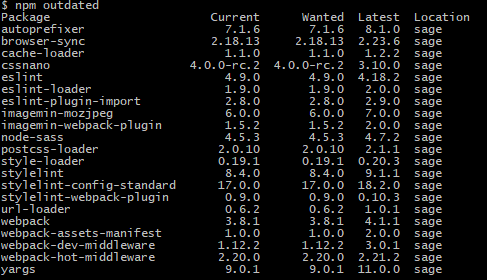 Any advice is appreciated.