Hi there,
I'm using Trellis + sage for the first time and I'm noticing very slow loading times on my localhost. After running yarn start it takes up to 30 ~ 40 seconds to load localhost:3000.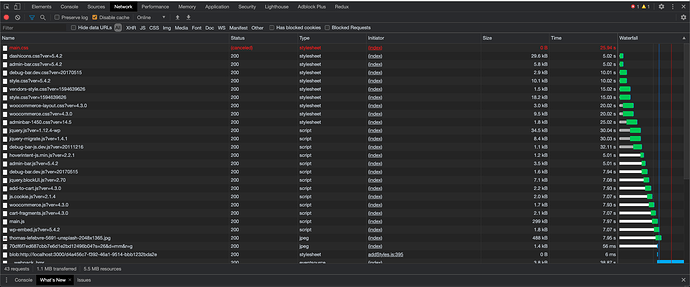 Loading the site at http://example.dev achieves respectable load times of under a second.
Does anyone know how to speed up the localhost environment?