Hey!
This is a really annoying problem, and I have tried a few things to solve it. Everything from deleting it all and downloading it all fresh off Github, to following instructions on various threads here on the forum.
But no luck.
Upon running Vagrant up, the process goes through up until TASK [wordpress-install: Install Dependencies with Composer], then completely hangs. I've tried it on two different machines, and the same thing happens. I left it running for about 1 hour, thinking it might be a large download or something similar, but no. Running vagrant reload -- provision returns the same problem.
There is no output, so I don't know where to look. My last hope is that someone here is able to help out and try to figure out what causes it and how to fix it.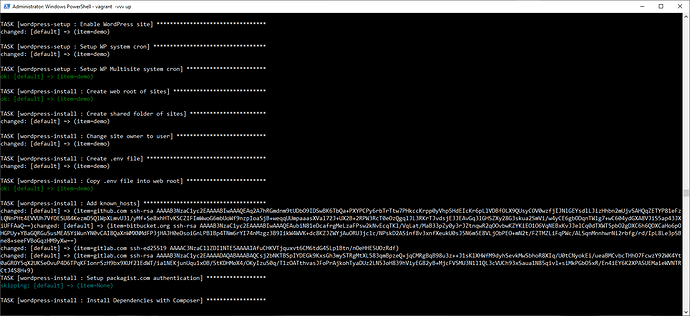 My environment specs are as follows,
Windows 10 Pro 64-bit
vagrant version: 2.2.1
Virtualbox version: 5.2.18 r124319 (Qt5.6.2)