Hi all,
I've been setting up WSL on Windows 10 so I can work with Sage 10.
I've seemingly had success getting the required things set up, e.g. PHP, Apache, MySQL etc.
I thought I had success configuring virtual hosts, symlinks pointed to the right place in order to see Bedrock and allow me to run the WordPress installation.
But I've just now gotten stuck activating and viewing the Sage 10 theme. Please see the attached image. (I also did get a similar chmod error in wp-admin when I tried to update translations as soon as I loaded wp-admin).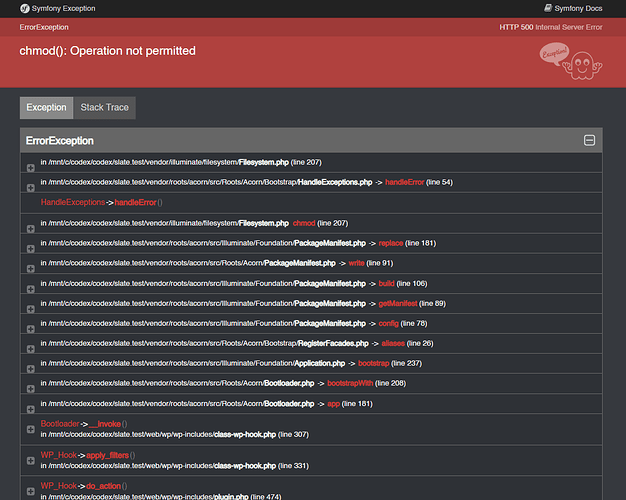 Some sort of user permission problem?
I know this isn't necessarily a Sage problem, but I thought one of you might be able to assist anyway, presumably it's an easy fix for someone who obviously knows this stuff?
Please let me know if I need to provide any further information to help problem solve this.
Thanks in advance.