I think that I can see the light at the end of tunnel.
I created a staging environment on Digital Ocean, I did the Provision and I did the deploy successful.
I can see the website at staging.namexxx.co.uk
Next step it is to migrate the database from my local to the staging, but I am stuck in this situation from yesterday.
I think that I read pretty much all the threads, but with no luck.
I always did the migration of the database manually, I download the db, search and replace paths, and then upload the db to the new website.
Can I follow the same workflow also with trellis and bedrock?
I can connect to my local db with Sequel Pro, but I can't connect to the remote database.
this is my details in sequel pro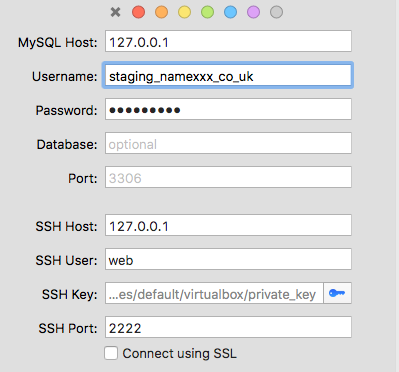 and this show my errors

could please someone help me understand where I'm wrong?
thanks