I am currently having issues with deployment to production server.
the provision and the deploy went ok, I am having problems with the deploy-hook.
this is the error that the console gives to me

I am using bitbucket, I have checked my public key and permissions and I am able to ssh onto the server without problem.
I am using sage 9, and this is my build-before.yml (I only uncommented the code, my theme is called sage, so I didn't change the theme name).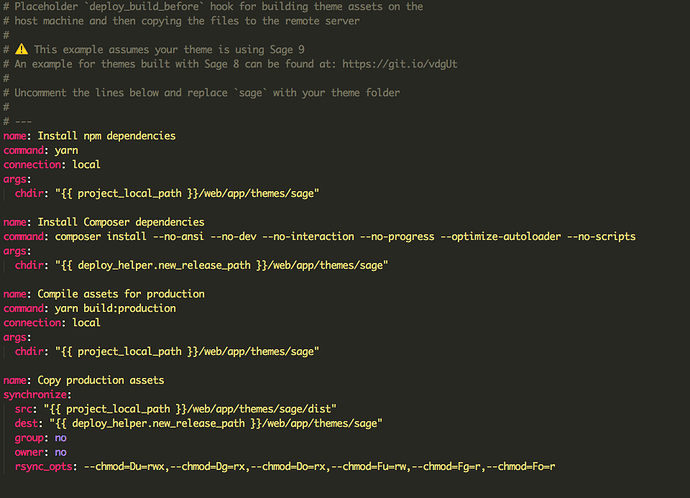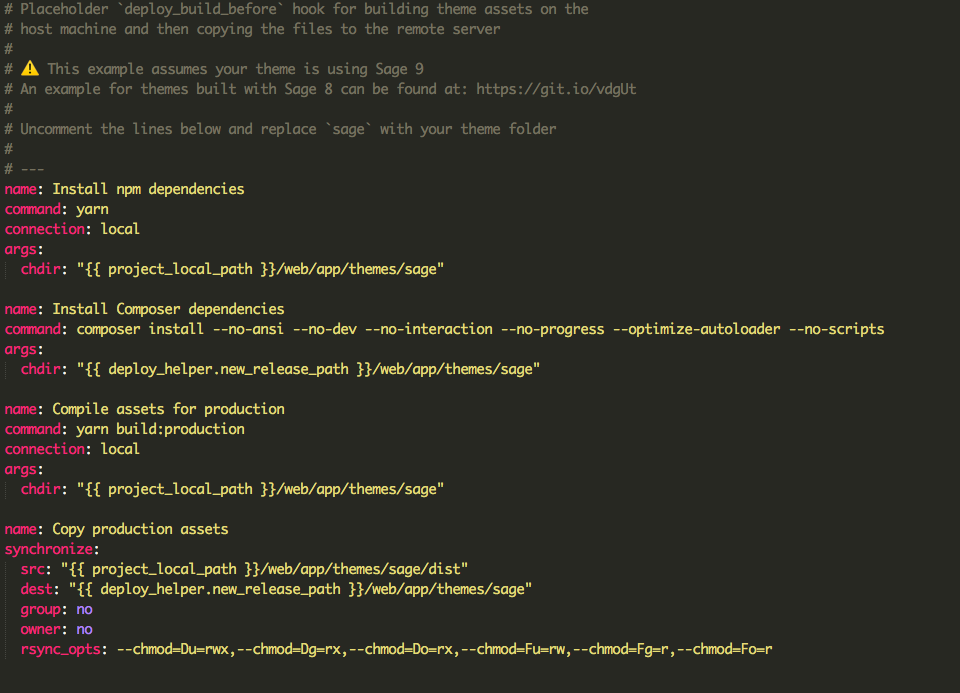 if I comment the build-before.yml, no errors, but of course without this, I can't upload the /dist/ directory in the production server.
What I am doing wrong?
What I can try to do?