Hi there,
(I actually had this issue last year, and never figured it out, so have been copy/pasting from /assets/ to /dist/ since then!).
I'm using some Typography.com fonts, and the way they work (frustratingly) is to provide you with a JS snippet for you site's head region (pretty standard), but also a folder, named with a random number (in my case 569789), containing production CSS for the fonts, like so: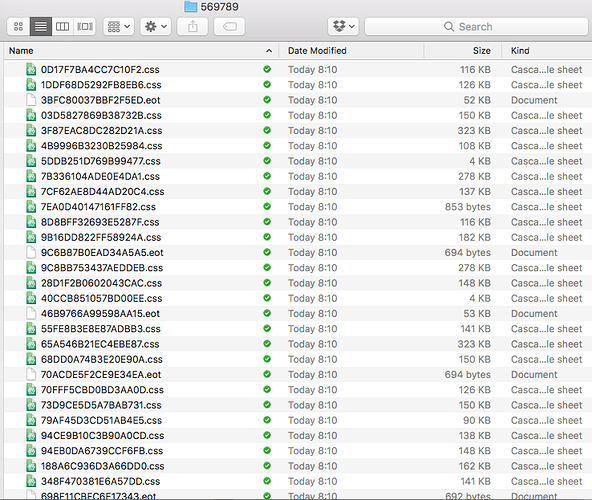 Typography.com
then asks you to let them know the location of this folder on your server (so
http://mysite.com/wp-content/themes/mytheme/dist/fonts/569789/
), and everything works.
Easy, right?

What I'm trying to figure out how to do is:
Can I place my 569789 folder in /mytheme/assets/fonts/ (so, /mytheme/assets/fonts/569789/), and have this folder, and its contents, somehow pulled into /mytheme/dist/fonts/ upon running npm run build:production ?
Thanks!
Lloyd