Hi!
I'd really like to start using Trellis for my wordpress developments but i'm stuck on the "vagrant up"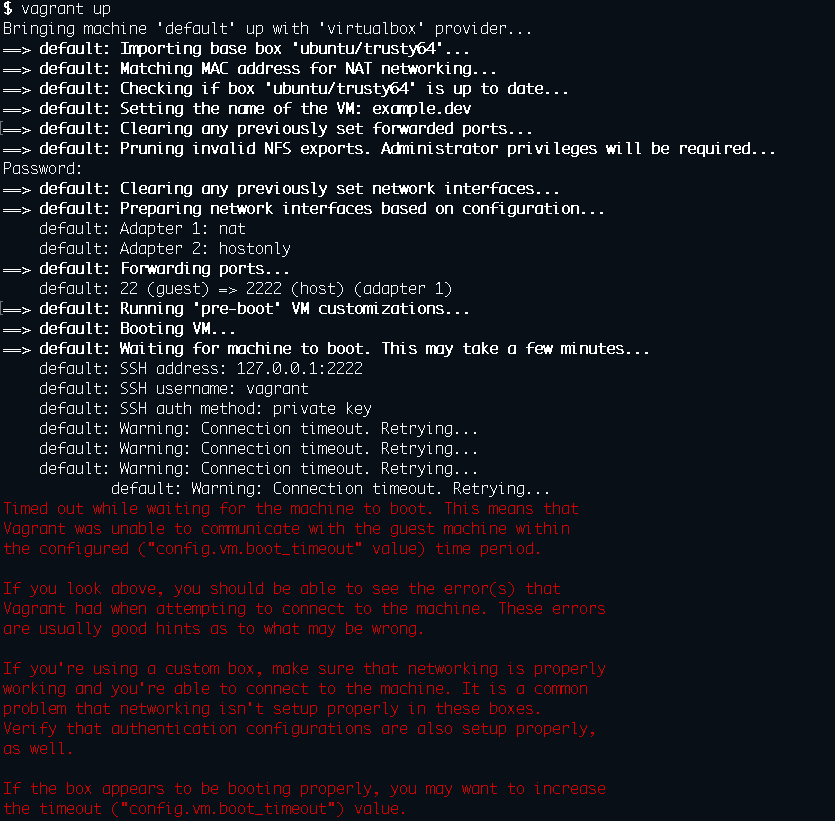 My environment is
Mac OS X "El Capitan" 10.11.3
Ansible 2.0.1.0
Vagrant 1.8.1
Virtual Box 5.0.16 r105871
and my vagrant plugins are:
vagrant-bindfs (0.4.6)
vagrant-hostmanager (1.8.1)
vagrant-share (1.1.5, system)
vagrant-triggers (0.5.2)
vagrant-vbguest (0.11.0)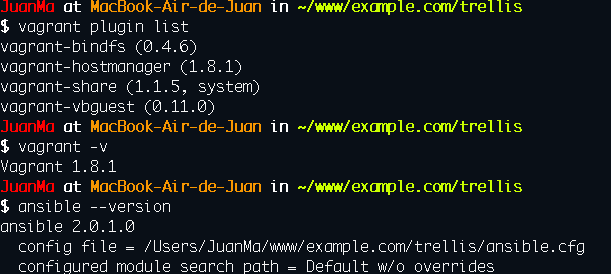 I've really tried lots of things found on stack-overflow and other sources but nothing seems to work. I'm getting very frustrated with this. Any ideas?
Thanks in advance!!