I'm in the process of deploying a Trellis/Bedrock/Sage site from my local machine to Kinsta, but it looks like somewhere along the way, Ansible did not get installed correctly.
While following this tutorial, I noticed that I was getting ansible playbook not found errors in my terminal.
So then I tried to check the Ansible version on my machine and it wasn't found. I then went back to this tutorial to try to get it installed properly.
I even tried the NFS method as well. Did not help. Somewhere along the way, I took a screenshot of this error I saw. Would that have something to do with it?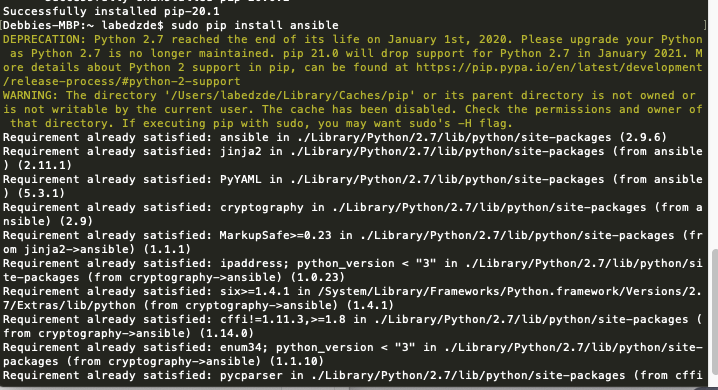 I'm running macOSMojave. Is there a step I missed somehow?