I got an issue.
Its also not my first project with Sage.
I installed ROOTS SAGE from GitHub - as usuall.
I created a database with MAMP, PHPMyAadmin - as usuall.
I did npm install, composer install the basic stuff.
Then, I wernt to say add home page, and its great.
I changed theme to sage roots, and now the 'page' menu doesn't work. But if I pick any of the default themes, it will work.
I try to 'add new page' or even view an existing page, and all I get is blank page, as provided on the screenshot.
Is this just me, or doest that also happen to you?
Last time I installed the theme was 26th May or such, it seems. But now there seem to have issues such as even blade not working properly, which it did before.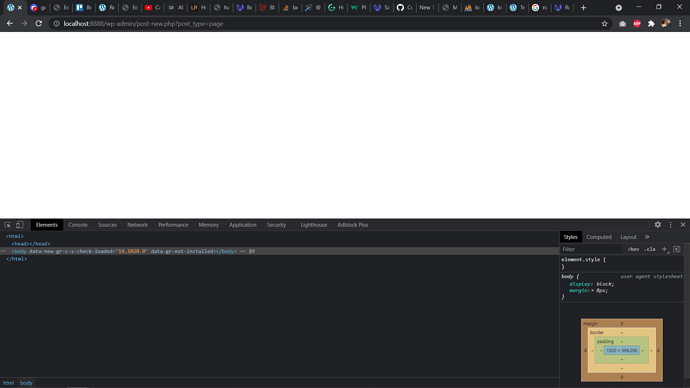 What could this be, and if its me, why?
It works on my other theme from 26th May, 2021 - I just checked. That there has some code, and the above issue is a totally fresh install.