Hey y'all,
Just bit curious how does one go about keeping their code tidy with sage 9.0.0-beta.2 using psr-2 code styles?
My IDE of choice is phpstorm normally I have no problem having my code styles defined in my settings when running the shortcut (on mac) cmd + opt + shift + l which would make the code "pretty" and clean.
Was getting ready to start programming my first project with sage 9.0.0-beta.2 with the blade files, when running the format rules, it removes the 2 spacing rule and flattens the code.
Any recommendations?
Expected formatting: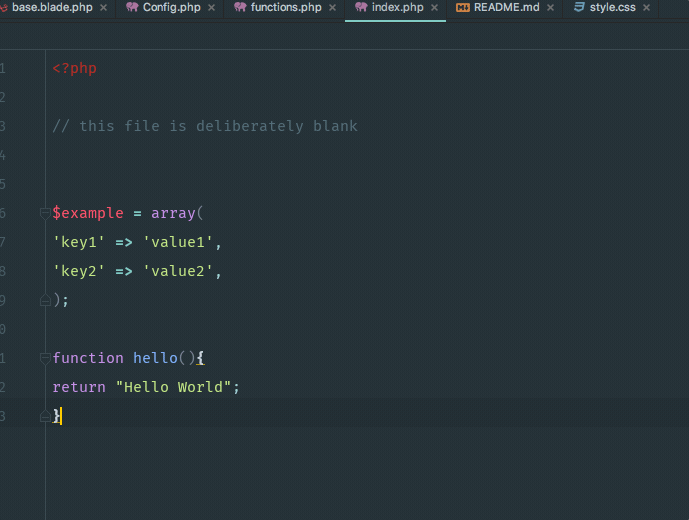 Blade formatting: