Hello all,
Fairly new to using Sage and Wordpress theme development as a whole. I've been messing around using Tachyons to get the hang of building things using Sage. Recently, an interesting bug came up.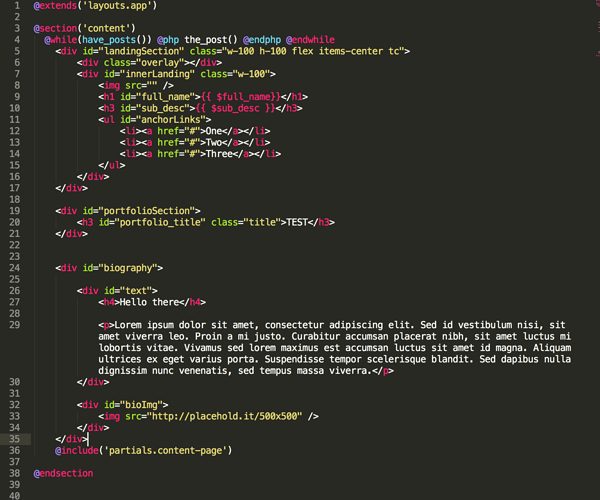 This code is supposed to create a full screen block with the text "Test Test, Testing Out Wp" in the center vertically, but for some reason, no heights or any kind of sizing seem to work, the layout defaults to this: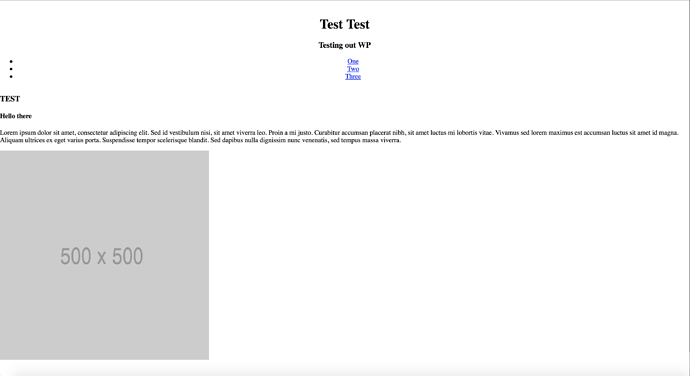 The only way to remedy this is by adding some sort of character outside of the @section code, but as you can guess, this is not an ideal solution. Any guidance would be appreciated!