Hi guys, I've read through the discourse topics as best I can for similar issues and have tried most of them with no luck. I am trying to connect to my local MySQL database with Sequel Pro but am getting a permission denied error. I'm not sure if my settings are correct.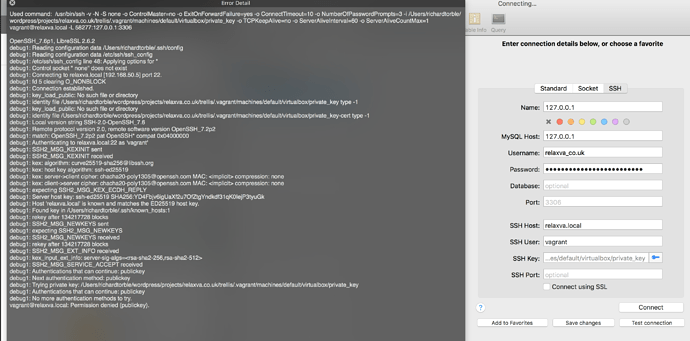 Here is my wordpress_sites file
wordpress_sites:
relaxva.co.uk:
site_hosts:
- canonical: relaxva.local
local_path: …/site # path targeting local Bedrock site directory (relative to Ansible root)
admin_email: richard@dandelionsocial.com
multisite:
enabled: false
ssl:
enabled: false
provider: self-signed
cache:
enabled: false
Am I doing something really obvious wrong?