Hi,
Since some weeks, all my wordpress working with bedrock have the same error on the health checker.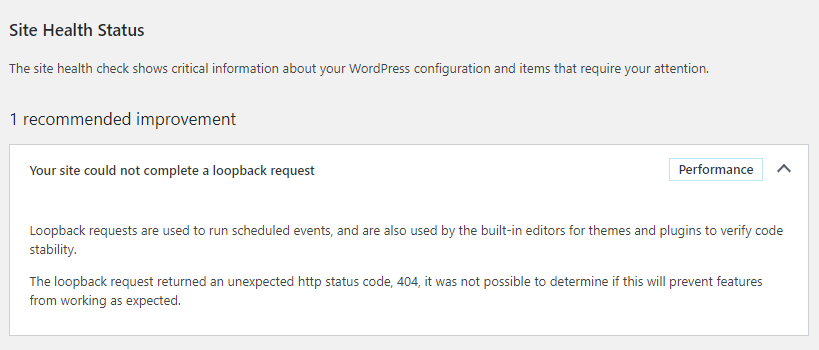 All others tests are fine but this one is persistent.
If I create a new bedrock project with default wordpress theme and no plugins, the error still there.
I tried to know which page return a 404 error with some logs and it's seems to be https://www.domain.com/wp
The health checker try to check the /wp
Someone else have the same problem ? I'm checking on the internet since 2 (maybe 3) weeks and nobody seems to have this problem.
I have this problem on multiple hosting (cloud, docker, traditionnal server, etc).
I know, I can disable this test on the checker but someone know how really fix that.
It's a bug from Wordpress ?
Thanks