Sorry if this is not the proper place to post this, but you guys seem to be the only ones that ever help and I thank you in advance.
My boss has to have an abbreviated month listed with the yoast meta description field. Currently, I can use %%currentmonth%% and I will see September, but he wants the abbreviated month. As I continued to read the documentation, I could see that I could use %%cf_<custom_field>%%, which I did exactly that, %%cf_short_date%% - that is the name of my acf date_picker "short_date" and it is set to M in the custom section, which produces "Sep"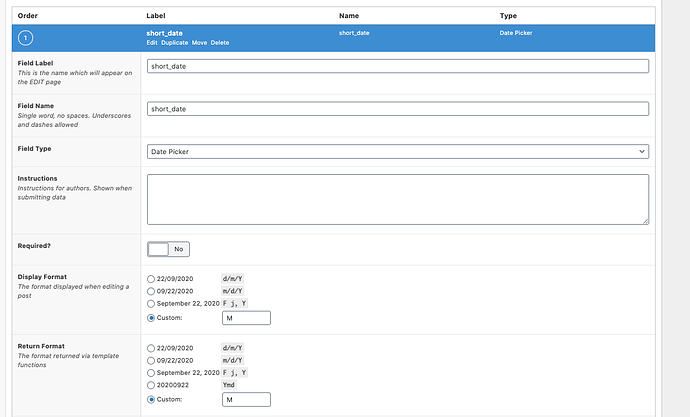 Sure enough, it shows "Sep" within the post edit page

In Yoast, it looks like the following, which I read on other posts that it may not display correctly in Yoast on the backend, but it should be fine on the front end - nope:

Since yoast meta description is set to %%cf_short_date%%, then it should work correct? No, I do not understand.