Hello,
Multisite setup working on both vagrant and remote.
I have setup the sync.sh in my sites folder and followed the READ.me to set correct paths and updated wp-cli.yml etc. I have tested the wp aliases and all works fine.
When I run the ./sync.sh development staging , the script is able to connect and uploads the upload directory and images etc in different sites folder. However, the database sync returns an error.
Error: Site 'staging.domain.com/' not found. Verify DOMAIN_CURRENT_SITE matches an existing site or use –url= to override.
Here is the screenshot of the run: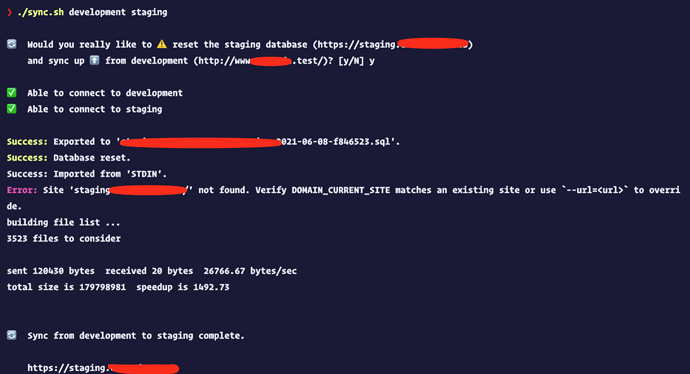 Any help / guide will be much appreciated. Thank you.