hello all, I have added PurgeCSS to my project by following this guide: Removing unused CSS with Purgecss/UnCSS and ran into an issue.
The issue is my tailwindcss built-in utility class w-1/3 is not evaluated into width:33.333333% when I enable purgecss. Other styles look broken too.
These are my local VS remote screenshots: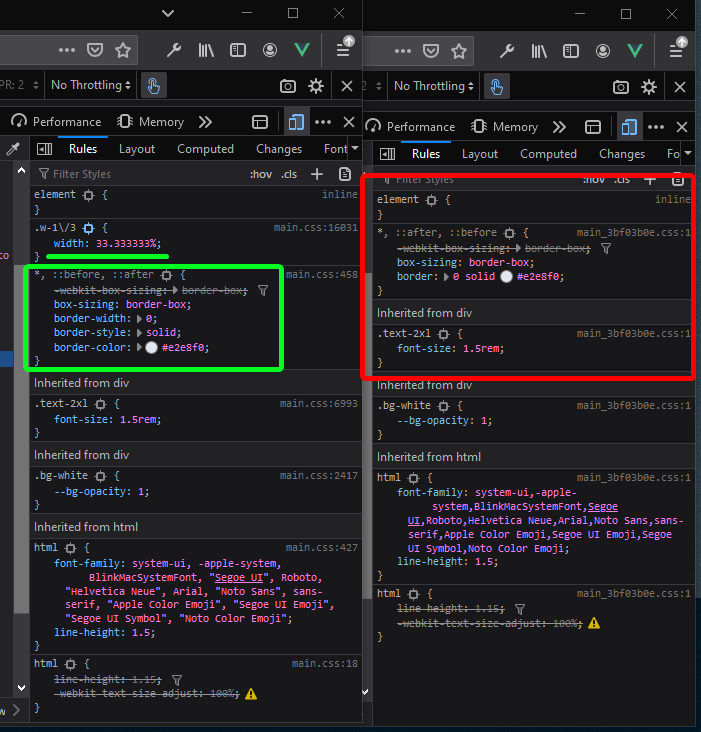 my tailwind.config.js is out-the-box default config
I am sure this issue is about purgecss. My styles come back to normal as soon as I comment out purgecss stuff at webpack.config.optimize.js
my package versions:
purgecss-webpack-plugin@0.23.0
tailwindcss@1.4.1
webpack@3.10.0
Question - How do I debug and fix issues like that? I am scared.